Image Alt Text for Shopify – Examples and Best Practice 2021
Adding alt text to your image is the first thing to optimize SEO for your images and also the critical principle of web accessibility. However, many online store owners may not be familiar with the way to do it efficiently.
In this blog, we will look at the importance of image alt text, tips, and examples of a good one. And finally, how to add alt texts to your images. Let's get started!
What is image alt text?
ALT text stands for ALTernative text. It is a short written explanation of an image, which enables search engines to better index and rank your site and helps screen-reading tools describe images to visually impaired readers.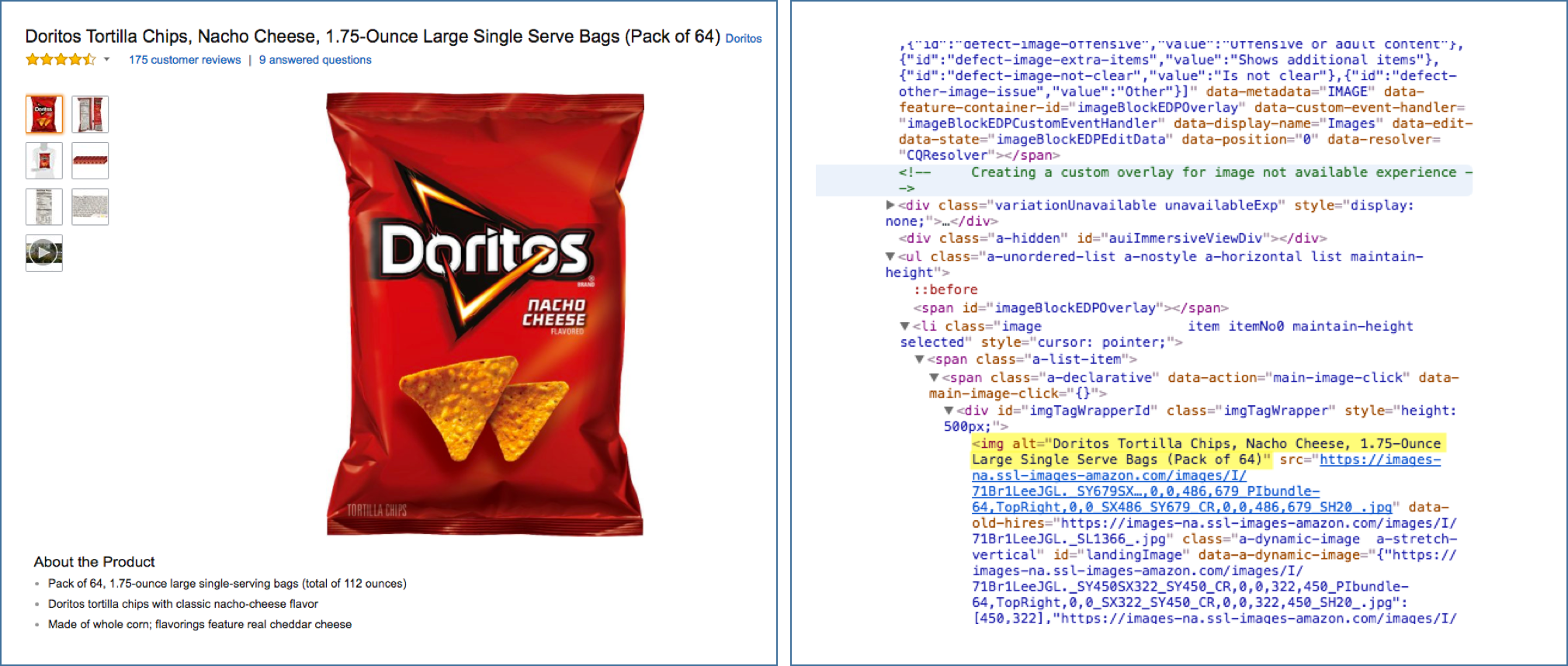 Alternative texts provide a textual alternative to images.
Although alt texts are used to depict the appearance and function of an image, many people may not be aware of this. As a result, they write alternative texts without including the function of the image. While including the function is not really crucial to SEO; it's the key to your store accessibility.
For Shopify stores, ALT texts come in useful when merchants need to describe the images uploaded to their online stores so that search engines can better crawl and rank their websites.
Alternative attributes can be applied to every image format.
As alt tags are compatible with all types of image: JPEG, WebP, PNH, GIF, they should be added to all of your product images to ensure the best SEO result
If your image has no editorial or functional purpose, then the alt text can be left empty.
Alternative text and title text are nevertheless different.
Alternative texts are vital to your Shopify store accessibility and SEO. Title text, on the other hand, is not really crucial as search engines don't care about them. Title texts are just there to give your pictures a title so you can ignore this part. Therefore, title tag optimization should only be prioritized lastly.
Why are image alt texts important for SEO?
The Connection among ALT text, Search Engines, and Organic Traffic
The rise of Artificial Intelligence enables Search Engines to read your pictures. However, this process would be slow and costly so they don't do it. This is when alternative texts do their SEO jobs: they offer you the capacity to tell Google what your photos are about with just a few words.
On-page SEO is almost only about helping Google to understand your content better. Undeniably, an image with a bad or no alt text will poorly rank in Google Image search results.
Alt texts enhance the on-page SEO of your online store
Alt tags greatly enhance the SEO scores of your eCommerce website. As search engines cannot read images, providing alt text for every image helps Google understand what is actually on the image. The more descriptive the alt text is, the higher it will rank on search engines.
Alt texts are crucial for website accessibility and user experience.
Putting alt texts on images also assists human beings as well. Those people with visual impairments and other disabilities using screen readers to browse the web rely on alt texts so that images can be described to them, providing more information about a webpage content. Without alt texts, it may cause a situation when a screen reader reads out the ugly filename rather than the image actual content.
Practices & Tips for Good Alt Texts
Now that we acknowledge the power of a good ALT text, look at some of their best practices and tips.
Best Tips for Good Alt Texts
In short, a good ALT text should meet the following requirements:
Brief and descriptive to make it easy to access
Include a keyword or a keyword phrase referring to your products
No hyphens added
Alt Text Examples
Perfect ALT for SEO: Men's Skinny Fit Japanese Selvedge Denim Jeans | Indigo | Made in Wales | Hiut Denim Co. – Front
Decent ALT for SEO: Men's Skinny Fit Denim Jeans
Bad ALT for SEO: Jeans
#2: Example no 2
Perfect ALT for SEO: "Fish & chips takeaway" sign
Decent ALT for SEO: Take away sign
Bad ALT for SEO: takeaway, take away, fish and chips, fish, chips, shop, food, fast food, sign
How to add alt texts to an image on your Shopify store?
We'll look at the two most common image types on the platform.
Adding alternative text to Product images
To add alt text to product pages on Shopify, follow these steps:
Login in to your Shopify store
Navigate to Products -> All products tab
Choose the product you want to edit
On the product details page, click the product media item
The Preview media page wil then appear
Click Add ALT text
Enter your targeted ALT texts then click Save ALT text.
Click X button to exit the preview page.
Adding alternative text to your theme image
To add alt text to the theme images, here's what you do:
From your Shopify admin, navigate to Online Store -> Themes.
Search for the theme you want to edit -> click Customize.
From the theme editor sidebar, click the section with the image that needs ALT text.
Below the image, click Edit.
In the dialog, enter the ALT text and then click Save.
Click Save.
Conclusion
In final words, alternative texts are vital parts when it comes to a fully SEO-friendly Shopify store. To ensure good ALT texts for your products, follow the tips mentioned above in the blog. Make sure your alternative texts are short and descriptive and include relevant keywords.